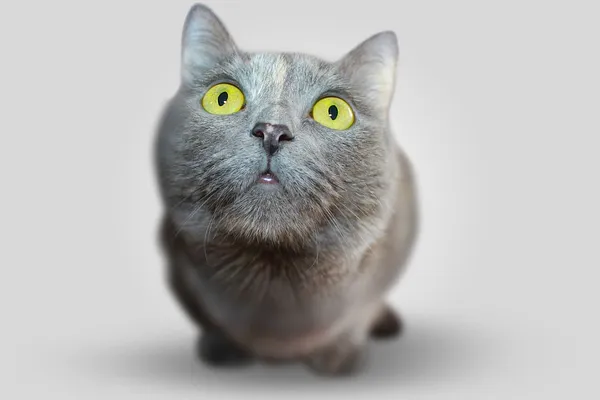 The process of selling a home and finding a new one is stressful. Staging the rooms, putting the house up for sale, making repairs and enduring last minute showings can make even the calmest homeowners want to tear their hair out. But if you add a cat into the equation, the stress is multiplied. Cats are creatures of habit. They don't like change, they don't like going to unfamiliar environments, and they definitely don't want to deviate from their daily routine. So what do you do when it's time to move to a new home, but you're worried your cat will hate the entire process? Read on for some advice on how to make a move--with Kitty by your side--go smoothly.
On the Hunt for a New House
Finding the right home for you and your cat is relatively simple. Cats are perfectly happy in apartments, condos, townhomes or sprawling houses. All they need are your love and attention. But be wary of high-rise apartments with balconies. Cats love to look out windows and lounge on balcony walls. They've also been known to fall from open windows and balconies. So if you have your heart set on that high-rise apartment, make sure it has some sort of netting or fence serving as a barrier for balconies and windows.
People who have cats should also reconsider choosing that house located on a super-busy street. Do cars race up and down the street at all hours of the day and night? If so, the street is probably too dangerous for your beloved cat. Sometimes adventurous cats escape from the home and yard. If your cat is a feline Houdini with the uncanny ability to escape from the house, he or she runs a higher risk of getting hit by a car. To be on the safe side, reject any home located on a street with heavy traffic.
Older cats with arthritis or heart conditions probably won't do well in a two-story home, townhome or any place that has a lot of stairs. Consider buying a one story house to make sure your aging feline companion can maneuver through the home without potential injury or stress.
Selling Your Old Home
Hopefully, you're working with a trustworthy and experienced realtor to help you sell your current home. Before you embark on your house hunt, work on getting your existing home in sellable shape. According to Closetbox, the keys to properly staging one's home involves decluttering, including putting items in storage so that your home looks airy and spacious. Brighten up the dark spaces in your house. Open the curtains or blinds to get the most benefit from natural light. Don't forget your home's curb appeal! Keep the lawn well maintained. Weed the flower beds and prune the shrubs. Give your front door a fresh coat of paint. You want your house to stand out from all the other houses on the market.
When potential buyers visit your home, make sure you and your cat make yourselves scarce. You may think your cat is absolutely adorable, but potential owners may not be cat lovers. And would-be buyers don't want to be stalked by a house cat as they take a tour of your home.
Preparing for Your Move
Congratulations! You just sold your house! Now you and your furry baby can have fresh start in another place. Once you've selected your new digs, it's time to prepare for your move. That means lots of packing, packing and more packing.
Don't change your cat's schedule as you begin the moving process. Provide food and water at the usual times. Don't forget the normal play routine too. At least two weeks before the move, begin packing. Let your cat explore the boxes and get used to seeing them around the house. Notice your cat freaking out during the chaotic packing process? Put Kitty in a quiet room far away from the noise and activity. Your cat will feel more at ease.
Before the moving day, save you and your cat frustration by asking a friend to keep your cat for a few days. Your feline will avoid the chaos and confusion of the moving process. You can also board your cat at a kennel. If pet sitting isn't an option, confine your cat to a cat carrier on the day of the big move. Keep Kitty's carrier in a quiet room of the house where the movers won't enter. This prevents feline escape artists from escaping your home and getting hopelessly lost. It also prevents movers from stepping on your cat because the little furball is running loose through the house.
Getting Your Cat Acclimated to the New House
Now it's time to get your cat used to your new place. For the first day, confine your feline to one room of the new house. Show the cat his or her litter box as well as its food and water bowl. Gradually, allow your cat to explore the rooms of its new home.
A feline Houdini won't just try to escape your old house. He or she may try it at your new house too. Once your cat is on the prowl through the new territory, keep doors and windows shut to decrease the risk of your cat escaping the new house. And make sure Kitty is wearing his or her identification tag and collar just in case your cat manages to go AWOL. The identification tag should list your cell phone number--not your landline phone number--in case your feline family member gets lost.
Moving is stressful for humans, so you can imagine how stressful it is for our feline friends. Ensure your cat is comfortable in his or her new home by carefully selecting the right house, preparing your cat for a change in territory and helping your furry baby adjust to the turmoil of moving. If you follow these simple tips, you and your precious cat will enjoy many happy years together in your new home sweet home!